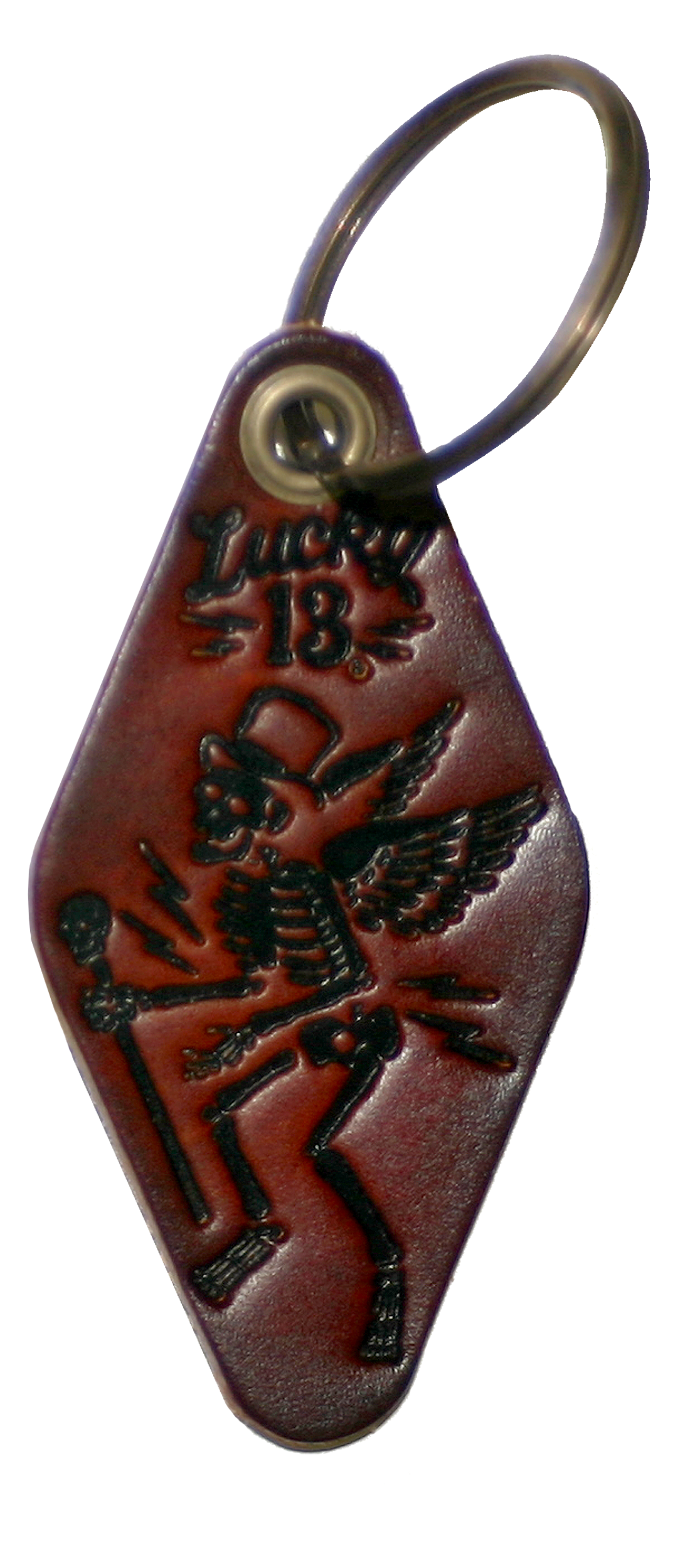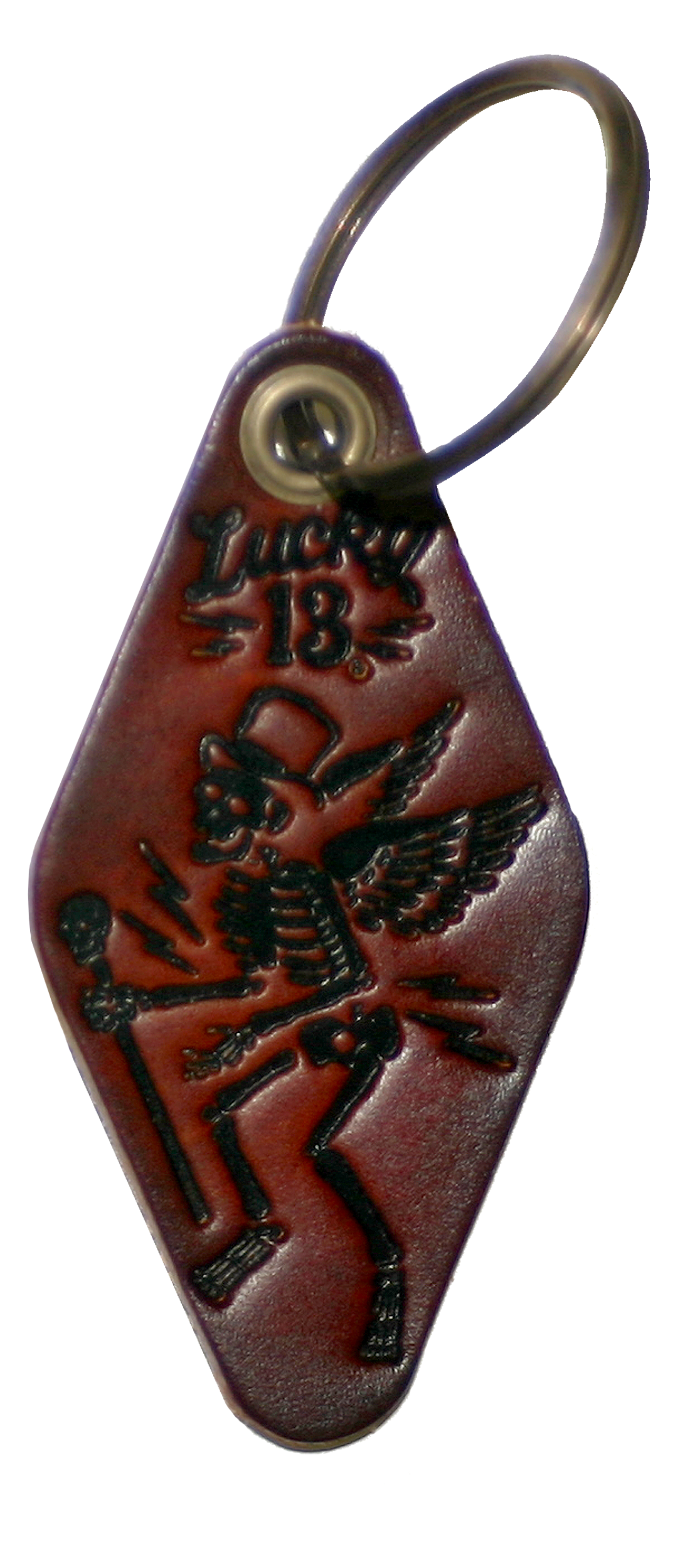 The SKULLY MOTEL Genuine Leather Keychain - HAND PAINTED ANTIQUED BROWN
The SKULLY MOTEL keychain is a genuine leather embossed "Motel Key" shaped keychain with antiqued brass hardware and ring. Because these are hand-stained, no two are exactly the same.
MEASUREMENTS: 3.25"H x 1.75"W
COLOR: ANTIQUED BROWN
GENUINE LEATHER
HANDMADE IN SOUTHERN CALIFORNIA U.S.A.
NAFTA COMPLIANT